Centurion Plumbers: 0827239989 Blocked Drains, Burst Geysers, Leaking Taps - Centurion
Thursday, 3 May 2018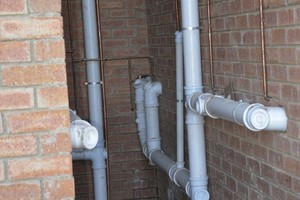 Contacts

Tomas

0827239989
Item description
Centurion Plumbers: 0827239989 Rooihuiskraal Plumbers, Burst Geysers Installation & Repairs Blocked Drains, Leaking Pipes, Toilets, Bathrooms Renovation, Centurion Plumbers, Rooihuiskraal Plumbers, Wierda Park, Thatchfield Plumbers, Eldoraigne Plumbers;

Centurion Plumbers, The Reeds Plumbers, Rooihuiskraal Plumbers has served as the Gauteng plumber of choice since 1999 due to our commitment to offering affordable, dependable products and services that our customers can count on.

Our comprehensive service approach takes care of your plumbing problems now, while helping to prevent them from happening in the near future.

We also offer effective cleaning sewer and drain cleaning products and attentive customer service to ensure that you know what it takes to keep your plumbing properly maintained in the future.

Centurion Plumbers, Rooihuiskraal Plumbers:

At Centurion Plumbers, Our 24/7 emergency services are available right when you need them most. We also offer regular service appointments at a time most convenient for you so that your plumbing and drains will be back in good working order in no time.

At Centurion Plumbers, Our commitment to offering prompt services does not stand in the way of our commitment to providing quality workmanship to every project. In fact, we offer a no-hassle guarantee on all products and services.

Centurion Plumbers, Rooihuiskraal Plumbers:

To schedule your free estimate or service appointment with this full-service plumber in Rooihuiskraal, give us a call today. Our excellent staff has been taking care of our customers plumbing needs since 1999.