Centurion Diet Clinic - Centurion
Thursday, 28 June 2018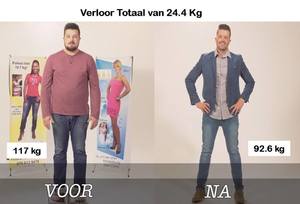 Contacts

Annemarie

0722643626
Item description
The Diet Everyone Talks About

Winter Promotion
From 20 June to 31 August 2018

Join the 7- or 10-week diet program, purchase two supplements and get a Lose-a-Fat (to the value of R288,00) FREE.

The Lose-a-Fat supplement is a combination of 13 homeopathic substances and tissue salts formulated for slimming.

It increases your metabolic rate, helps with water retention, lessens your craving for sweet foods and assists your digestive system to prevent fat absorption.

EDCON cards welcome

You can contact me on 072 264 3626 or 012 654 3284 for an appointment.

Please note that I am available for appointments on Saturdays.